The Home opened its doors in 1982. It was an initiative to assist the children with disability, who otherwise remained at home without any treatment or rehabilitation done to them.
The building of the Home started in 1979 sponsored by the Naromoru Catholic Mission ("Fidei Donum Priests", Pordenone, Italy) and the Franciscan Elizabethan Sisters.
The local community helped in the construction.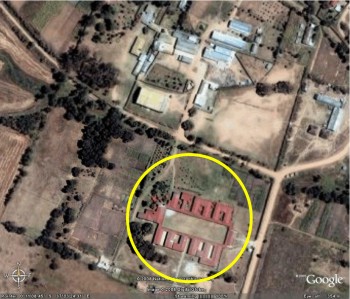 Satellite image of the home from Google Earth
Location: The Home is situated within Naro Moru Irigithathi Parish, 6 Km. from Naromoru town,
in Nyeri County, Kambura-ini location, Kieni East District, Kieni East Division.
Project Holder: Legal Holder: Archdioceses of Nyeri Board of Trustees
Executor: Sister in Charge
Registration: In 1984 the Home was first registered as  "Naromoru Children`s Home".
On 16th December 2010 the Home was again registered as a Charitable Children Institution
(C.C.I.) by the name "Naromoru Disabled Children's Home".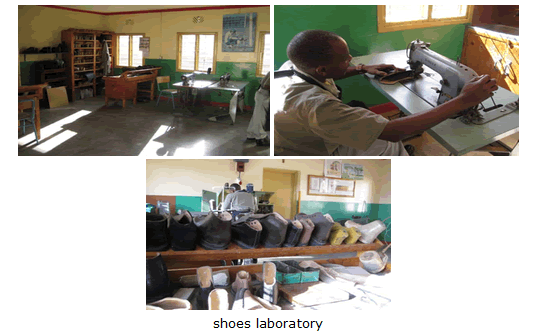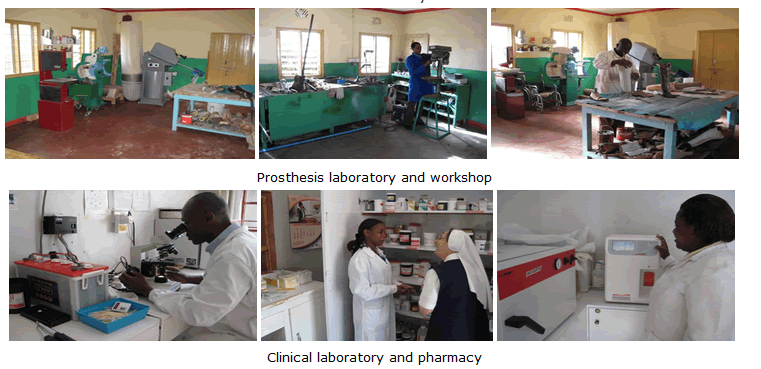 Management: The Home is run by the Franciscan Elizabethan Sisters, in cooperation with the advisory
committee and local staff members.
Objective: To rehabilitate children with physical  disability and others with Cerebral Palsy, in order to make them  more self sufficient and integrated in the society.

Activities: The Home has capacity to accommodate 90 children.
Specialists, orthopaedic surgeons from Italy (Genova Orthopaedic for Africa , G.O.A.), come
twice a year to examine the children, and surgical treatment is given whenever necessary.
The Home offers an appropriate Physiotherapy and Occupational Therapy to cater for the needs of each child.
The Home's workshop provides the children with orthopaedic appliances.
The children remain in the Home for the period necessary for their treatment.
Parents are involved in the rehabilitation program and are given counseling, in particular
during the visiting days organized by the Home.
Out Patient Services are provided every Tuesday.
The inpatient children spend  August and December holiday with their family.
Out Patient Services, Physiotherapy, Electrotherapy and orthopaedic appliances  are also provided for adults.
Education: Children attend nearby public school in order to be integrated with other children.
After school the Home offers  recreation/education activities according to their capability.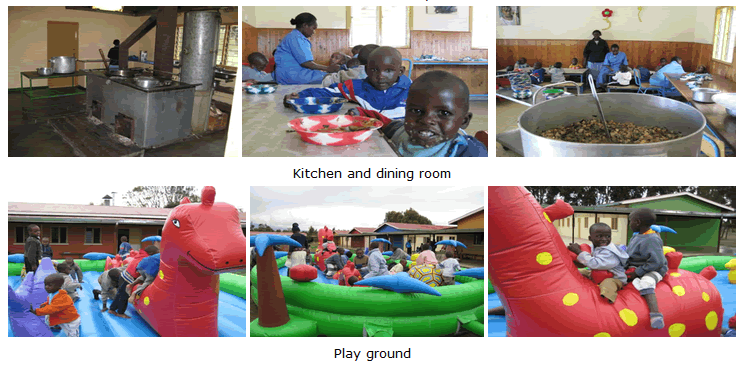 Finance: The children's families are required to contribute to the daily running with fees to be paid each term. To meet the expenditure of the Home, some local, international organizations and private donors chip in. Members of the community around the Home often come to visit the children and bring with them both foodstuff and financial aid.